We want to hear from you! Comments, questions, concerns? Old Tombstone Western Town strives to bring you and your family or group the BEST in an all-ages western-themed park. Contact us here, and we will be in touch with you very soon!
Old Tombstone Western Theme Park Attractions
Old Tombstone Western Theme Park has something for the entire family, hysterical comedy gunfights, historical trolley tours, cantina, chuckwagon restaurant, 17-hole miniature golf, shooting gallery and panning for gold.
Fun! Daring! Hillarious! Old Tombstone Western Theme Park offers the best in Wild West entertainment and host Tombstone's longest running professional gunfight show. Our national champion gunfight team, The Tombstone Cowboys, consist of professional actors who carry numerous stunt and acting credits from your favorite western films. The Tombstone Cowboys have competed and taken away top awards in places like Branson Missouri, Virginia City Nevada, and Old Tucson Studios. They also are 2-time national championship winners.
The Tombstone Cowboys, put on a fun-filled show that everyone will enjoy. Daring stunts! Hilarious laughs! Thrilling SHOOTOUTS! Watch as the West comes to life in our comedy injected, "histarically" correct shoot-outs during three explosive daily performances 11:30, 1:00 and 3 PM.
GET A DISCOUNT ON TROLLEY TOURS WITH PURCHASE OF A TICKET TO THE GUNSHOW!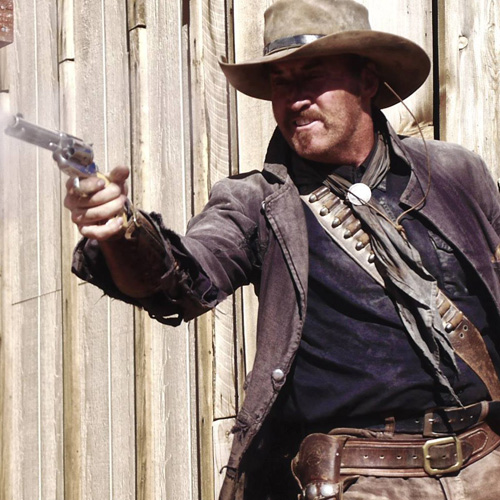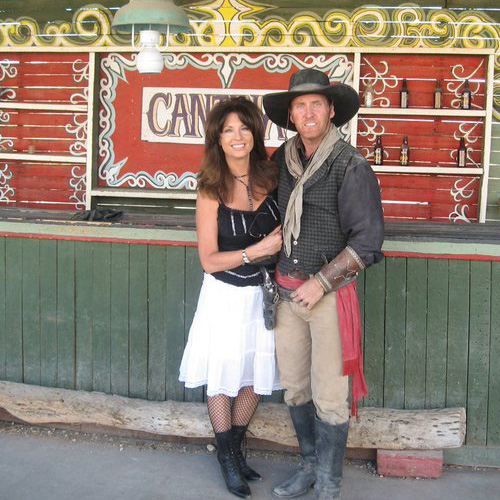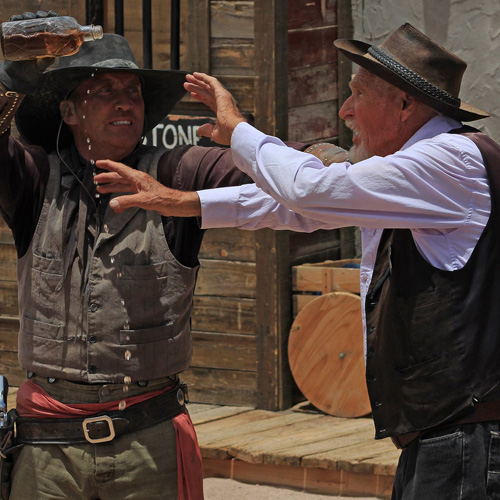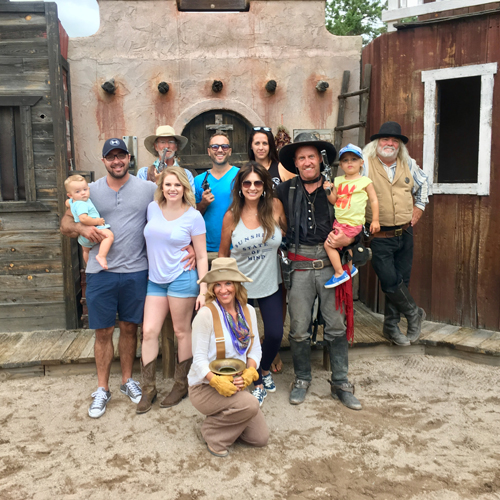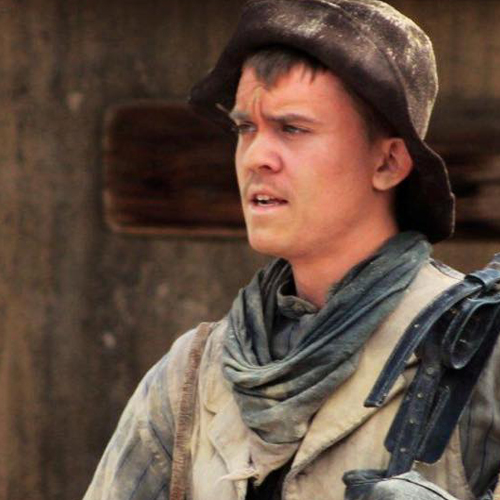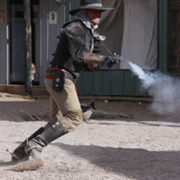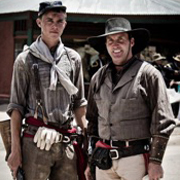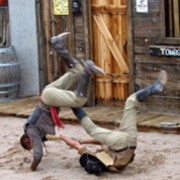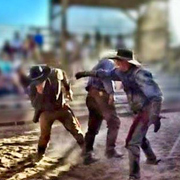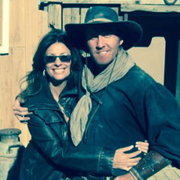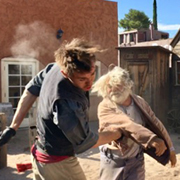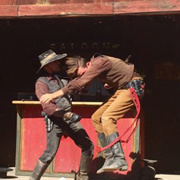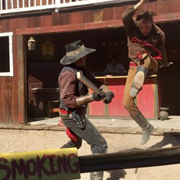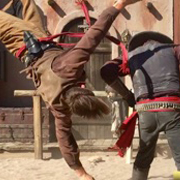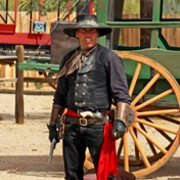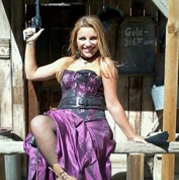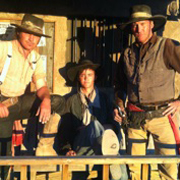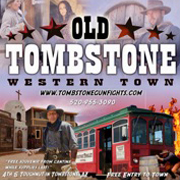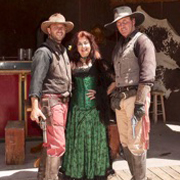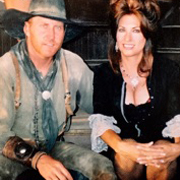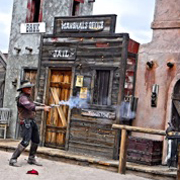 See all of the hotspots in Tombstone with our historical trolley tours! This is a 30-minute, 3-mile narrative tour, the most informative tour in historic Tombstone, that takes you out of the historic district, highlighting all the old churches, and out to the Boot Hill Cemetery.
On Friday & Saturday nights don't miss the chilling highly acclaimed tour that takes you to the 13 most haunted places in Tombstone! The haunted Bufford House, the Bird Cage Theater, and Boot Hill Cemetery just to name a few. Each stop provides descriptions of ghostly encounters, and eyewitness accounts of just a small number of the murders that took place during the heyday of the "Town Too Tough To Die!"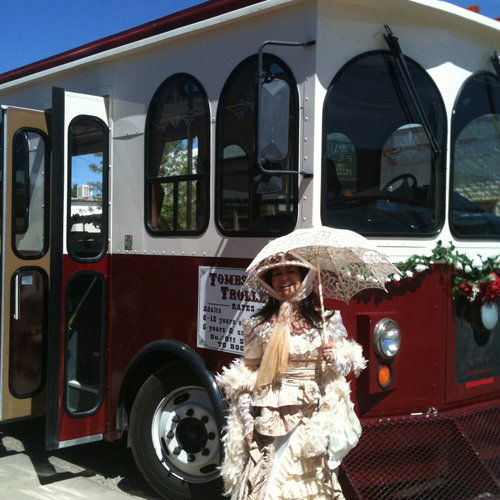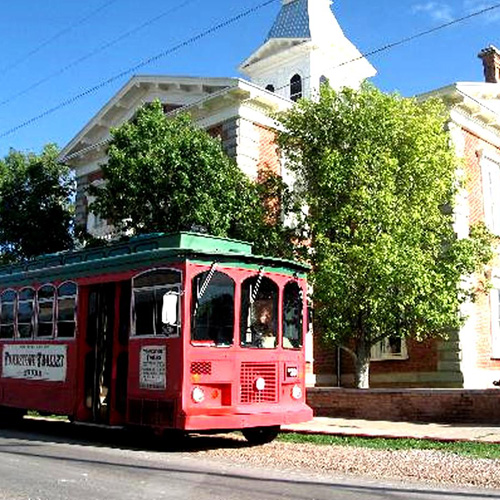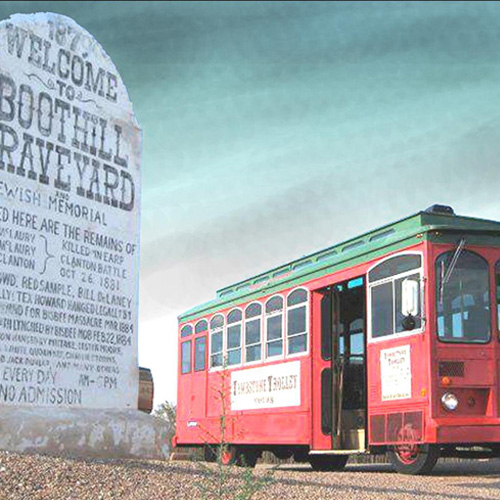 Voted the coldest beer in Tombstone, Pancho's Cantina is ready to wet your whistle with a wide selection of ice cold beer on tap or in a bottle, frozen margaritas, wine, and more! We also feature Tombstone brewed Sarsaparilla, an Old West version of root beer, in a collectible bottle!
Don't forget, you can take your drinks with you to the gunfight show, or throughout Old Tombstone Western Town!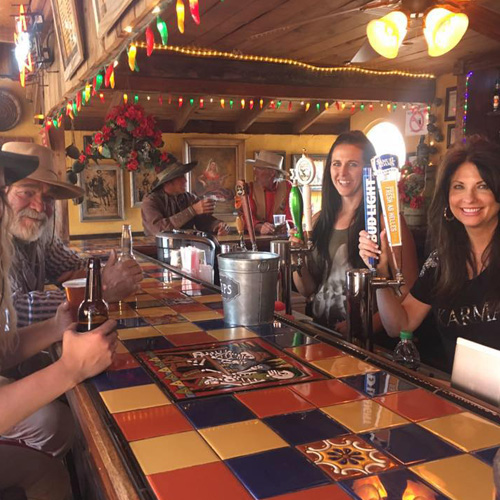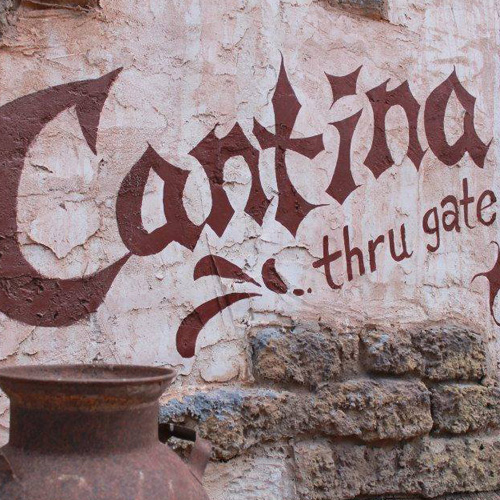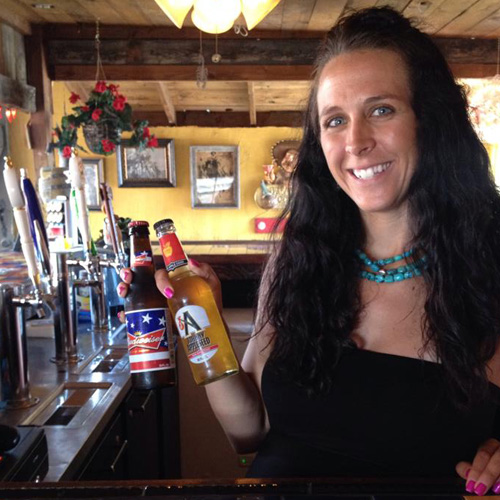 The Chuckwagon Restaurant serves breakfast in the morning and a large selection of lunch menu items in the middle of the day. Chicken Fried Steak, Burgers, Pulled Pork… whatever you're hungry for get ready for a great meal!
And all the fixins are easy to take with you to the Gunfight Show! Get ready for a great meal, partner! Open from 7 am – 4 pm daily.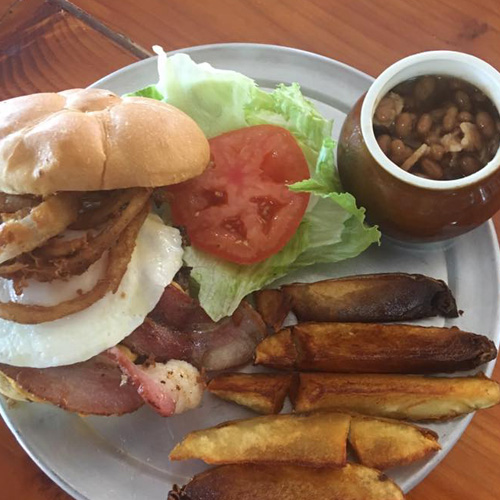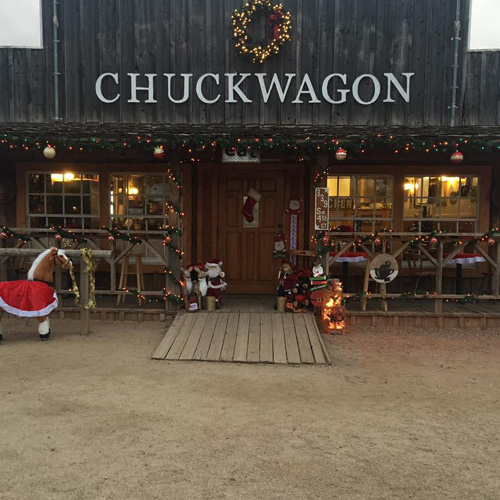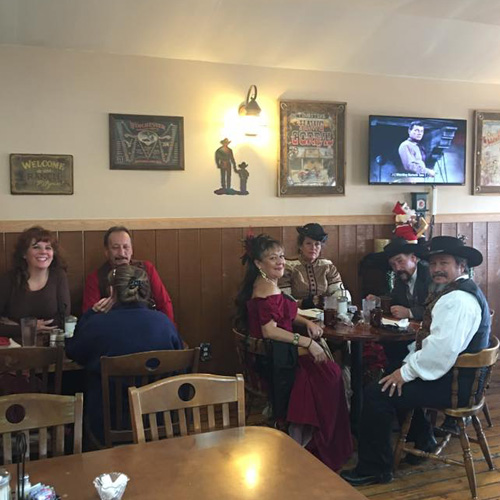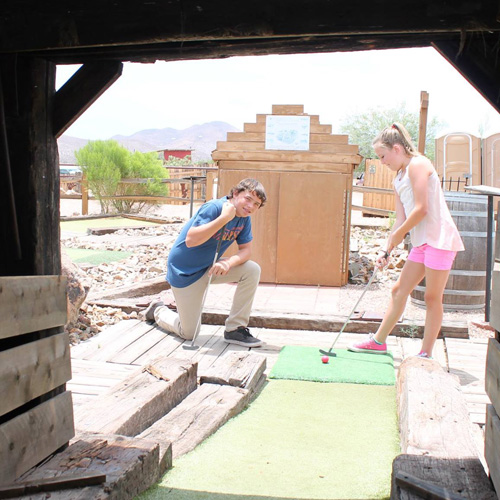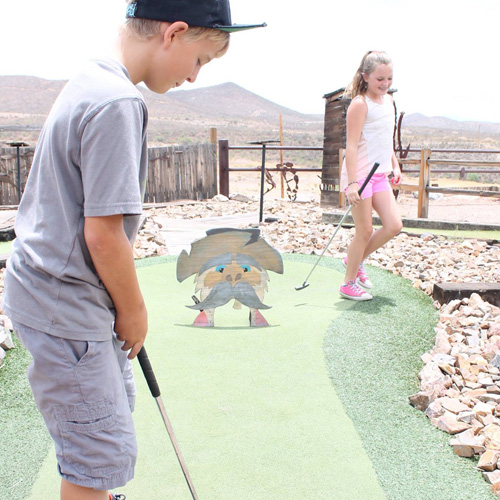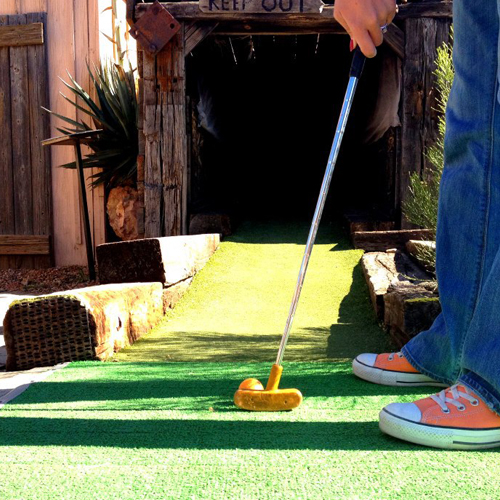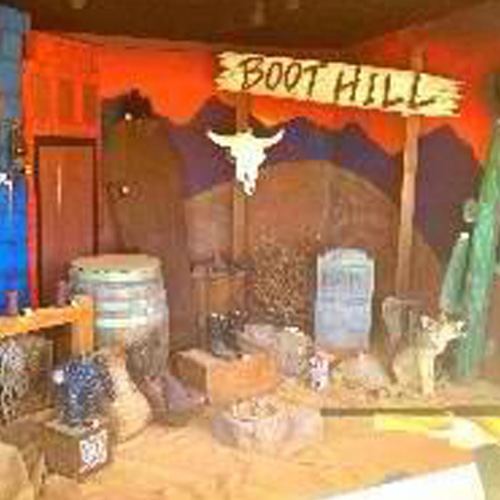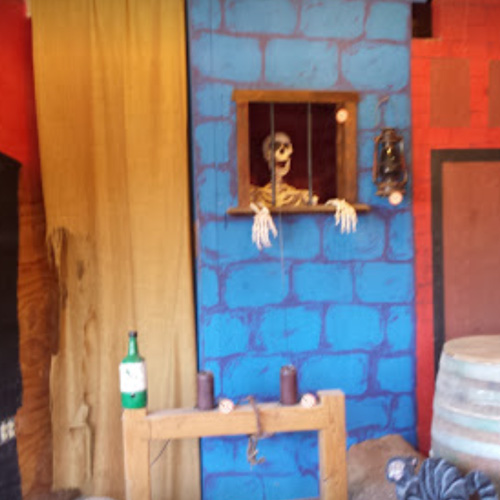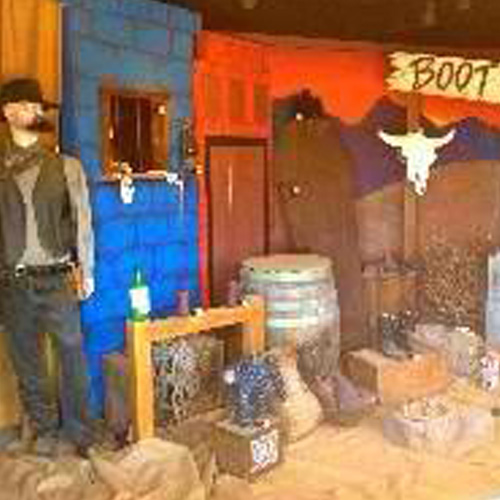 Old Tombstone Western Theme Park is a one-of-a-kind venue for customizable corporate events including team-building activities, meetings, picnic, reunion, and themed parties.
Choose from the Old Tombstone Stage or the Hellorado Tombstone Stage, many menu choices and fun amenities. It's an ideal location for groups of 10 to 1000. Give us a call to learn more.