We want to hear from you! Comments, questions, concerns? Old Tombstone Western Town strives to bring you and your family or group the BEST in an all-ages western-themed park. Contact us here, and we will be in touch with you very soon!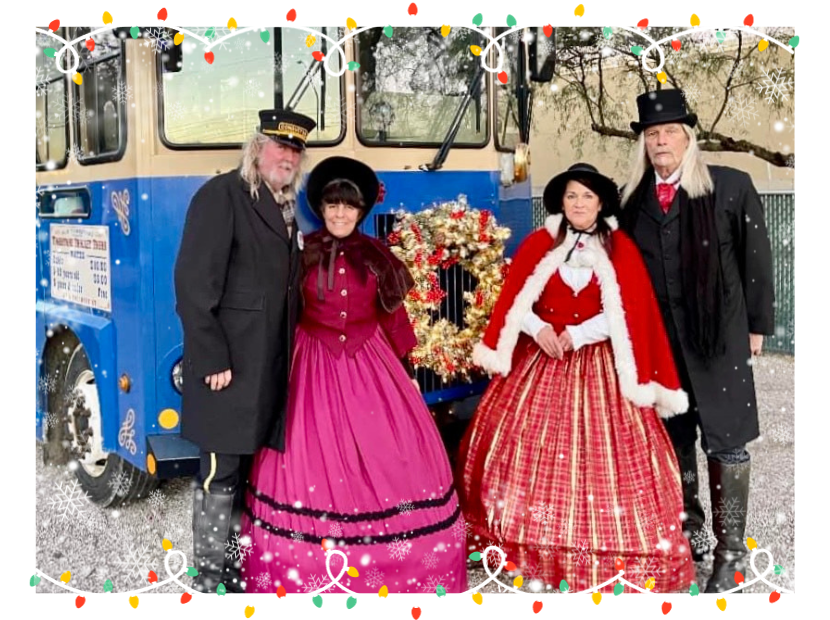 Winterhaven Trolley Tours
This Holiday Season enjoy a half hour tour through the Tucson Winterhaven Festival of Lights aboard our Trolley car!
Tours nightly December 9th – 25th
Welcome to Old Tombstone Western Theme Park!

"#1 RATED GUN-FIGHT SHOW IN TOMBSTONE" 
– Hall of Fame, Certificate of Excellence 2014 – 2018, TripAdvisor
Old Tombstone Western Theme Park offers the best in Wild West entertainment and host Tombstone's longest running professional gunfight show. Our national champion gunfight team, The Tombstone Cowboys, consist of professional actors who carry numerous stunt and acting credits from your favorite western films. The West comes to life in our comedy injected, "histarically" correct shoot-outs during three explosive daily performances 11:30, 1:00 and 3 PM.
Our Western Park also consists of a historically themed Mini Golf course, Panning for Gold, Shoot'n Gallery, Restaurant, Cantina and more! The narrative 3 mile, 1/2 hr Trolley Tour should not be missed. Our conductors share with you the History, Legends & Landmarks that turned Tombstone into "The Town too Tough to Die". Take advantage of our "Wyatt Earp Combo" deal (Gunfight & Historical Trolley Tour) and other combo deals for more savings on Tombstone's attractions including museums, restaurants and more. Friday and Saturday nights offer a haunting good time aboard our trolley with an hour-long "Ghost and Murder Tour" covering Tombstone's 13 most haunted landmarks!
New additions opening soon!